Special Session on "Fog Computing and the IoT"
2021, September 9th, Västerås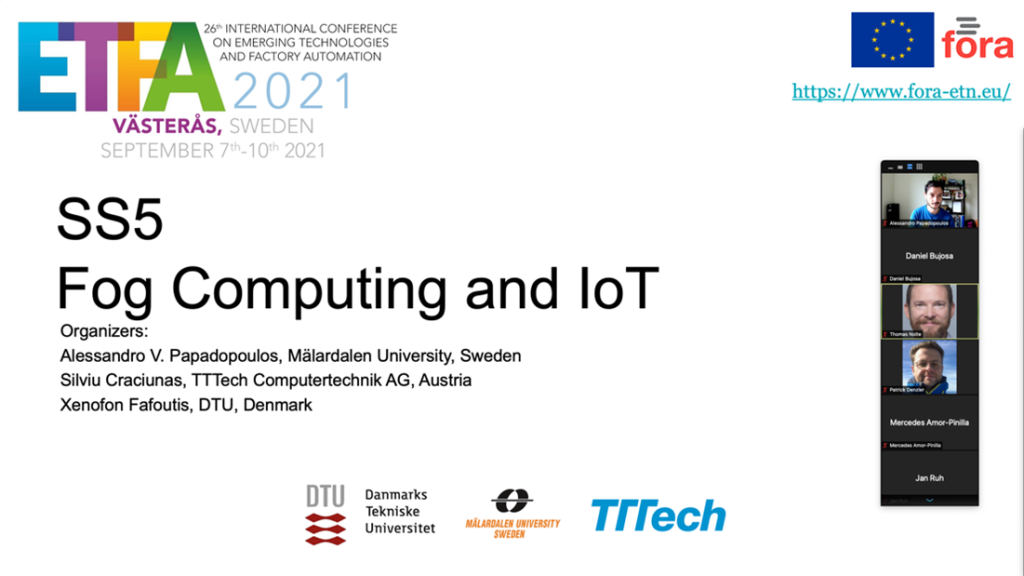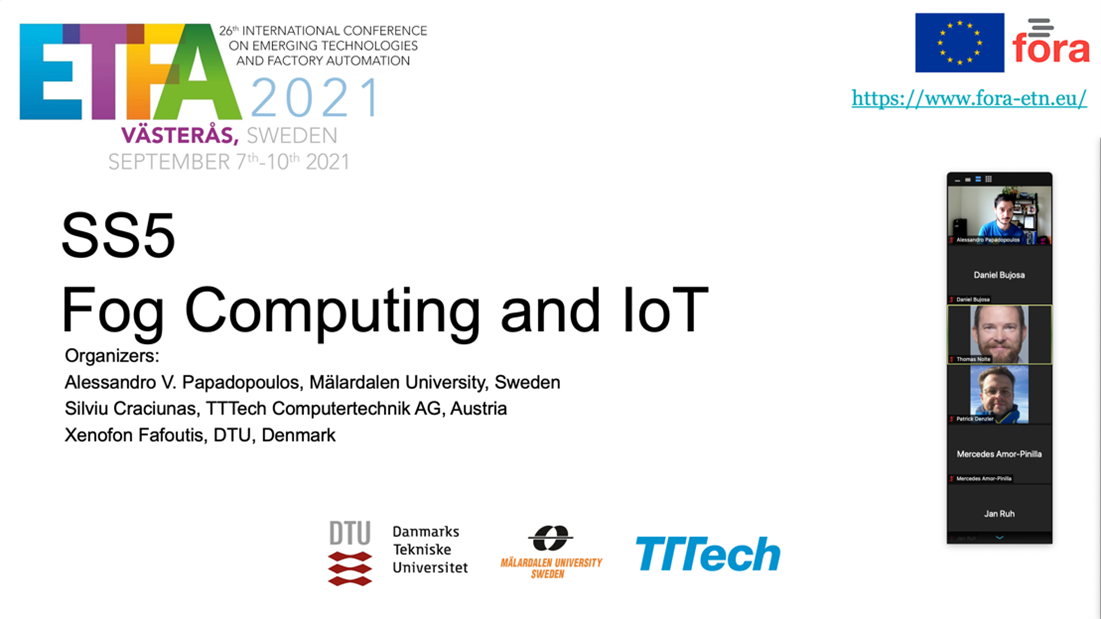 MDH has been in charge of organizing the satellite event of the ETFA 2021 (IEEE International Conference on Emerging Technologies and Factory Automation), which is the 26th Annual Conference of the IEEE Industrial Electronics Society (IES) focusing on the latest developments and new technologies in the field of industrial and factory automation. The conference aims to disseminate novel ideas and emerging trends, research results and practical achievements.
ETFA 2021 was originally planned to take place physically at the Aros Congress Center, Västerås, Sweden, Sept. 7-10, 2021, but instead, due to the COVID19 pandemic, will be held online, September 7-10, 2021. FORA organized a Special Session at ETFA in the continuation of Fog Computing and the IoT.
The special session is co-chaired by Dr. Silviu Craciunas from TTTech, Dr. Xenofon Fafoutis from DTU, and Dr. Alessandro V. Papadopoulos from MDH.